Quick Points

Finish Fast!
Secure Registration
24 Hour Access
DMV Licensed & Bonded
100% Money Back Guarantee!
SIGN UP & Pay Online now with a Credit Card, or use our very popular Start Now Pay Later option

Sign Up Now!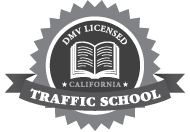 Referred to this by a friend - thanks for the funny, random comments inserted in between the text. and for the colloquial tone. easy to follow along as opposed to dry stats and figures.
- Julie S
This course was much easier to understand because you can focus on the areas where you are weak and breeze through the areas you may only need to read once. Thank for your support.
- Peter G
Enjoyed the course very much. Easy navigation and straight forward.
- Michael W
Registration Process
The FinishTodayTrafficSchool.com register link is located at the top right of every page. After clicking on Register, start by selecting your State, Court, and Jurisdiction where you received your ticket. After clicking continue you will be directed to the rules for that county. On the next page you can complete our simple registration form. We accept most credit cards (Visa, Mastercard, American Express and Discover), debit cards, check/money order, or you can choose the "Start Now Pay Later" option. Our payment processing is secure and guaranteed against fraud and theft. Your personal information will not be shared. If you need assistance during this process you can call us toll free at (888) 676-8520.
The Course
Read our California online traffic school course at your own pace and log in and log out as many times as you need to complete the course. NOTE: A minimum passing grade of 70% on the final exam is required to receive your certificate.
When You're Finished
Your certificate will be processed electronically and sent to the DMV/Court. Same Day Processing and Express Service options are available for all California courts and are perfect for those with last-minute due dates. If you have any questions call us toll free at (888) 676-8520.