Summertime Car Prep
Learn about Summertime Car Prep Today!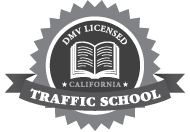 Prepare Your Car to Survive The Summer

Summertime is in full swing and you might be planning on finally fulfilling your long desired wish to hit the road and get involved in an adventure on Highway 1, thus making a perfect weekend getaway. The drive along Highway 1 in California is spectacular especially in the areas where the coastal highway hangs perilously above the Pacific Ocean. One of the most scenic stretches of road runs from the city of Monterey south to Big Sur and along your drive, you will see otters, sea lions, and whales. The coast line itself is dotted with redwoods, the world's largest trees. But before you find yourself out on the road and catching a glimpse of the famous sea otters, there are a few items that need to be checked on your car to ensure a safe and pleasurable drive.
You should have your car's cooling system checked as it keeps the engine from overheating and maintains it at a constant temperature. Being designed to work at a temperature ranging from 160 - 190°F, your vehicle's engine will be vulnerable to being damaged once it reaches higher temperatures, especially during hot summer days which is why you need to have a proper working automotive cooling system, in particular, the coolant being responsible for dissipation of the heat created in the internal combustion engine.

Make sure to mount summer tires on your motor vehicle as they are designed to cope with hot tarmac. Moreover, they will ensure a smoother and quieter ride, their specific tread enhancing the overall performance of your car and providing incredible traction.

In order not to swelter during the ride, inspect your AC system and check it for any possible leaks, a dye based air conditioning leakdown test being the most recommended one for such situations.

Inspect your brakes for wear and damage since they are the most important safety device on your car. Bear in mind that excessive heats may decrease the efficiency of your brakes - in order for them to work properly, there should be fluid in the hydraulic pipes. In case the brake fluid boils, it will be difficult for one to perform braking.

No one wants to be left in the middle of nowhere which is the reason why a battery test should be performed as well prior to any longer trip. Be aware of the fact that extreme heat can be a cause of your car battery breakdown too, even though the average life expectancy of a car battery is 3 - 5 years.

Although precipitation rates are very low in this magical part of California, it is advisable to check your windshield wiper blades and if needed, to replace any part that is damaged. In addition, it is suggested to check and/or top off windshield washer fluid because it will help you remove insects and dirt from your windshield giving you an opportunity to indulge yourself with a ride of your dream.
Self Paced & Easy
100% Money Back Guarantee
Secure SSL Credit Card Processing
Live, 7 Day/Week Phone Support
Safe & Credible
Smart Phones And Tablets Optimized
100% Fun And Online Course
Instant Completion Results
Same Day Certificate Processing
Testimonials
Referred to this by a friend - thanks for the funny, random comments inserted in between the text. and for the colloquial tone. easy to follow along as opposed to dry stats and figures.
- Julie S